So, yeah, I didn't do this last week when I was supposed to. But I'm doing it now, and that's what matters, right? Due to the recent decline in participation, I'm trying a little experiment I like to call Hiatusca-Lite, where I just post a picspam smoosh all the posts into one and call it a day. So, the questions aren't necessarily rhetorical and you should feel free to chime in. If you have a spoilery discussion topic, let me know and I'll open a spoiler thread.


I am trying to make up for my laziness by including lots of armporn. Because we all know if I'd done this on time, it wouldn't have included any armporn at all. I'd have put black bars over the biceps.


This is the Demetrius. Apparently it is a stinky ship, but we can't smell it, so all we know is that it is a ship that requires arm-bearing. Therefore, I feel it is the most awesome ship in the fleet. Or formerly in the fleet, as the case may be.

Helo spends this episode worried about Kara. And about his crew. And about everything ever.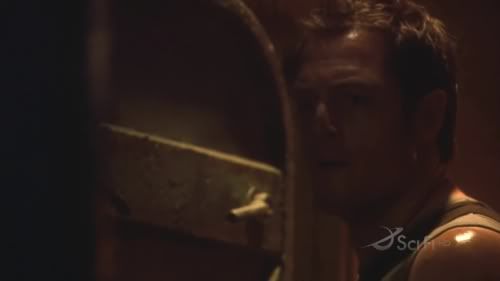 While everyone else is off sweating and doing pullups, Kara has been doing arts and crafts.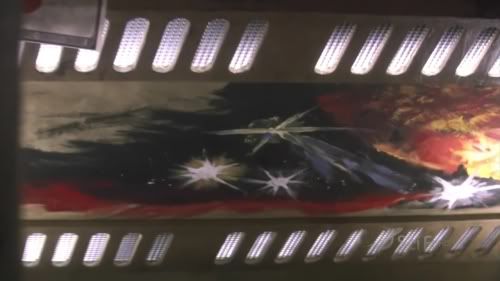 She doesn't understand why Helo thinks this is crazy--a sure sign she is a lunatic. Or is she? Discuss.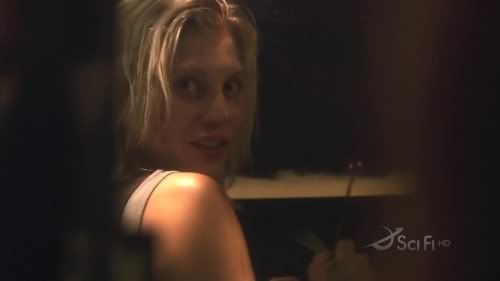 I am thoroughly grossed out by the painting rags all over her sheets on her rack. She couldn't have found a different bulkhead to use?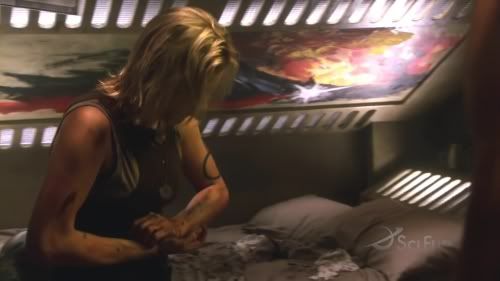 I love earnest!Helo. Although, really, is there any other flavor of Helo?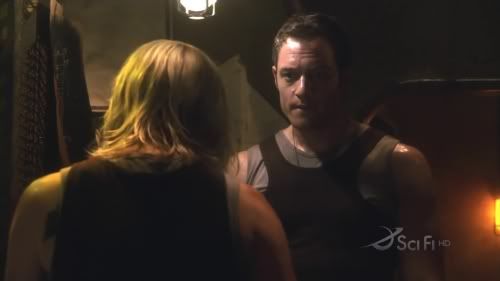 Gratuitous armporn pic.

Kara starts making notes in notebooks that are strewn all over the floor. I have to take a moment to look away before the disorganization makes me start twitching.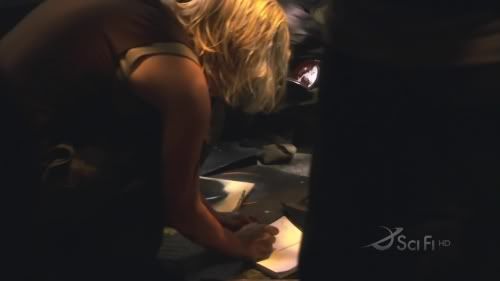 Hey, that planet looks familiar.

See? Earnest.

GAP.

Meanwhile, on Galactica, Baltar is wearing turquoise scrubs under his robe...

and the Chief has gone batshit crazy. Central theme of this episode: People Lose Their Shit.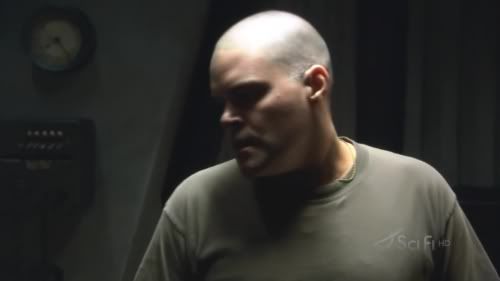 You'll notice that nearly every pilot we know from Galatica is on this ship. What does that mean? Who is in charge? SHOWBOAT IS CAG, PEOPLE. It is canon in Em's brain until someone like RDM tells me differently.

GAP Alert.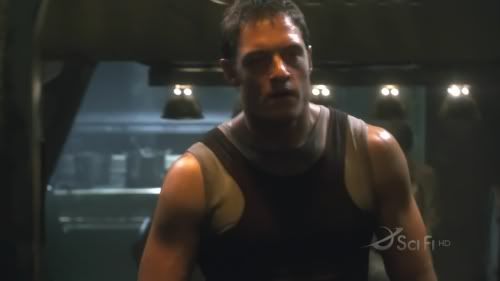 Question: Where is Hera? Did Sharon and Helo just leave her behind?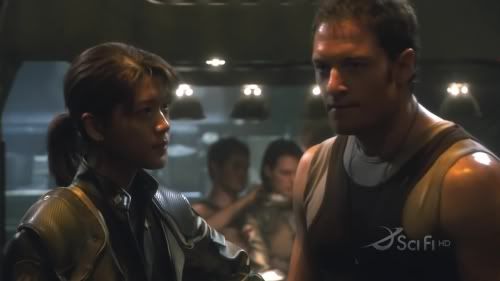 GAP. A whole big bunch of them.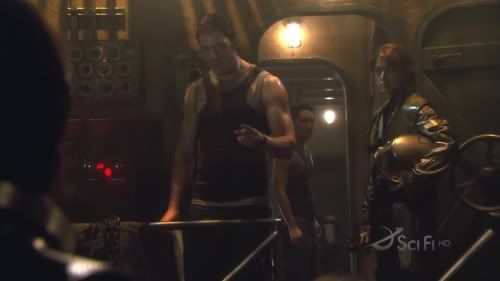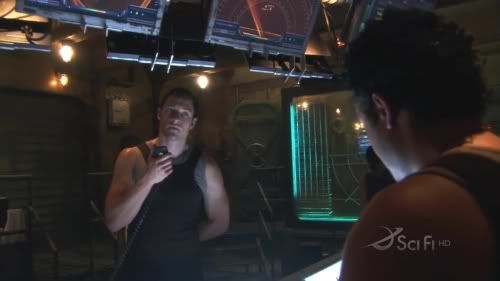 Once again, I would like to complain that the Dradis is stupid. What if a Cylon sneaks up on them from the aft direction? They're screwed.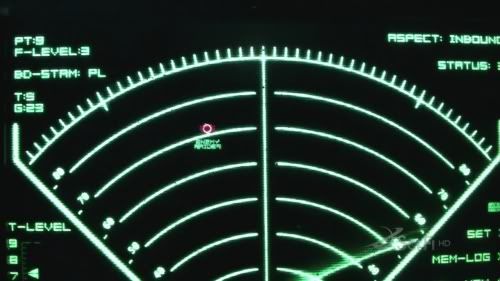 Of course, they may be screwed anyway because Kara is so nutty.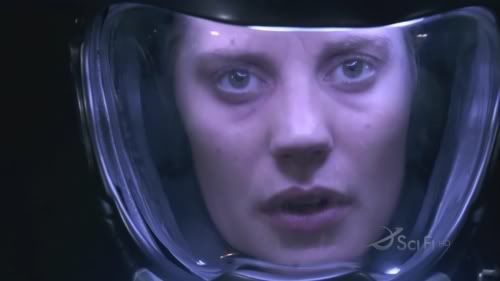 I would like to institute this dress code in Galatica's CIC.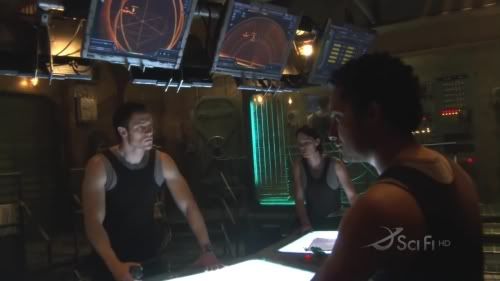 Gaeta pity-screencap.

Hey, look, it's Leoben. This will end well.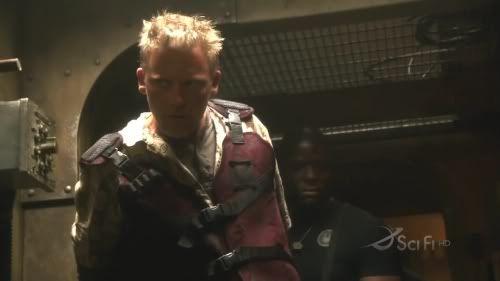 How do you think he knew where to find them? How did Kara know he was there? What is up with their creepy connection?

The Chief: Still crazy.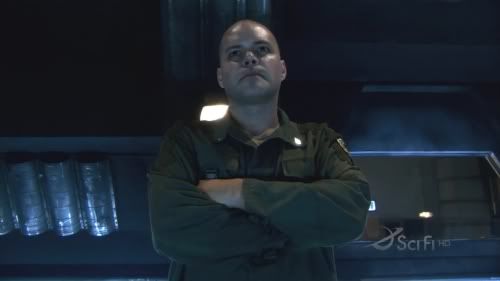 Helo checks out Anders' ass. Sometimes the slash just writes itself.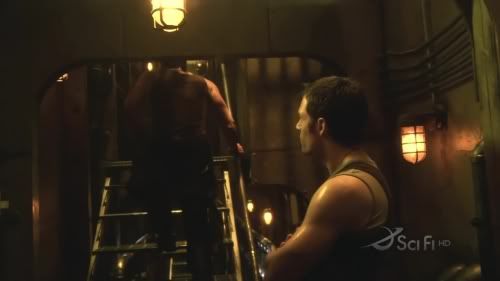 Creepier than the Maelstrom paiting scene or not?

Helo reminds Kara that Leoben kept her prisoner for months, because both she and the writers seem to have forgotten.

Sam reminds me why Kara married him--his arms.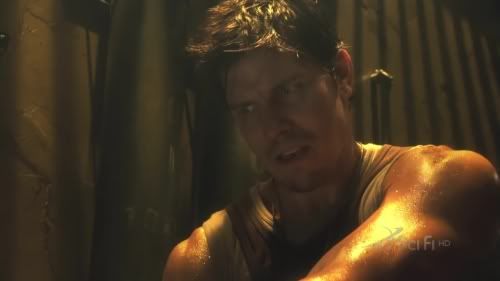 GAP.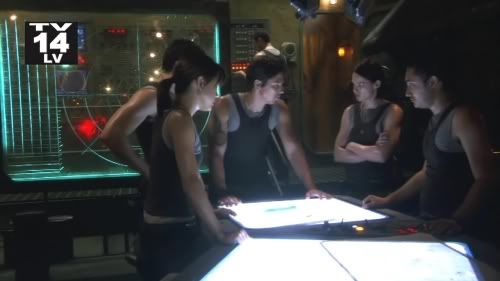 Seriously, why don't you people like the Demetrious storyline? IT IS CLEARLY AWESOME.

Kara interrupts them from planning mutiny.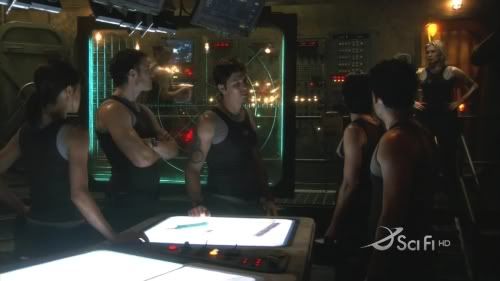 I included this picture because I find it so incredibly ludicrous.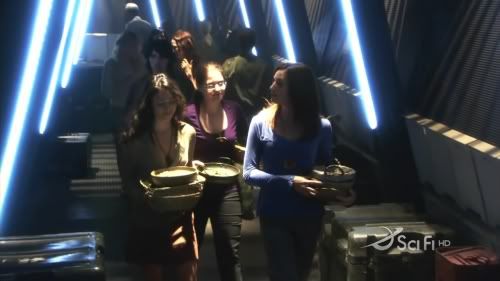 Farewell, Matthias. Did you see her death coming?

Still crazy.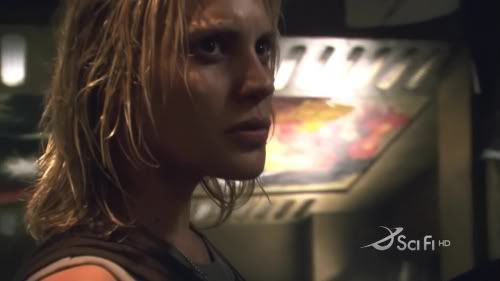 Him too.

HEY, LOOK! STARBUCK IS BACK YAY!

And then there is THIS side of Starbuck. *sigh*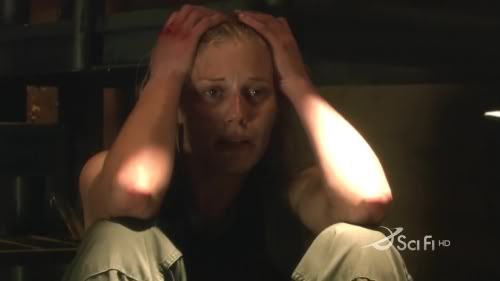 The discussion about whose arms are best has been going on for hours.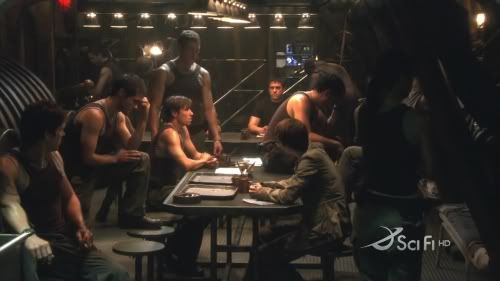 "MY ARMS ARE THE MOST AWESOME, YOU LITTLE JACKASS!"

Baltar goes "incognito" on Galactica by wearing Kara's hoodie. She looks better in it.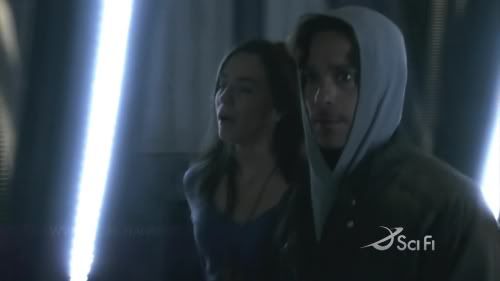 I include this because I really feel it is the time when Baltar actually accepts some responsibility for his actions in the mini. Am I biased not to have seen it before, or did it not even happen here?

And, again, sometimes the slash just writes itself.

Still crazy.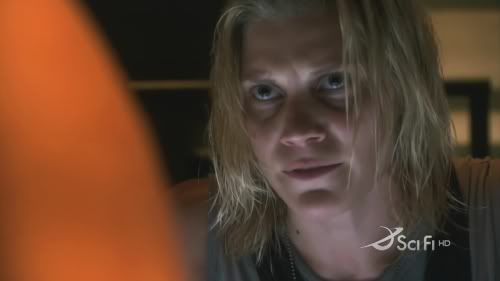 Tortured. AWESOME.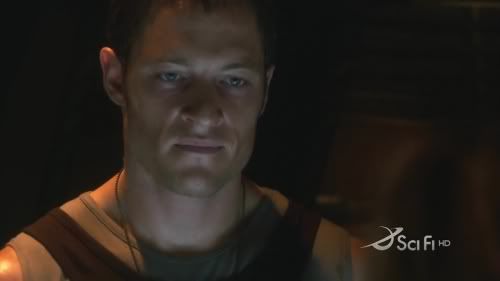 "Let's go. I have a crazy plan."

"No, we can't do it."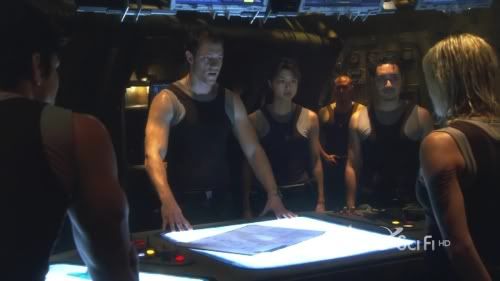 "You bitchface."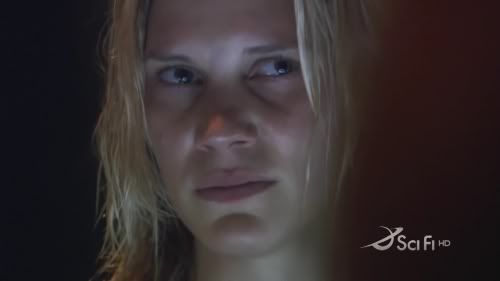 Can Kara and Helo ever be BFFs again? Will I ever find Helo more attractive than when he is all tortured about leading a mutiny against his BFF? Will Sharon ever do anything beside bitch on the sidelines? Will Leoben get a new shirt?